Vase Labyrinth 405 mm, Crystalite Bohemia
Description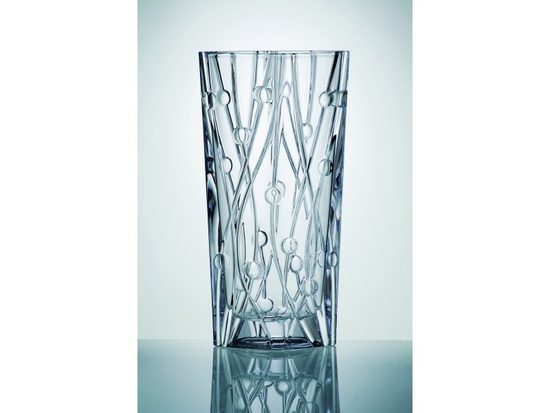 About brand Bohemia Crystalex a Crystalite Bohemia
---
Crystalite Bohemia a.s. was founded in October 2009 and today owns a production plant in Svetla nad Sazavou (since 1967) with fully automated production of beverage and decorative glass for hotels, restaurants, boutiques, and households. Besides production itself, the Svetla factory also accommodates the commercial and administrative headquarters of the whole company. The company nowadays employs more than 750 workes and generates an annual turnover of close to EUR 45 million while exporting products to more than 82 countries worldwide. We use the environmentally friendly lead-free glass CRYSTALITE. This glass features great light refraction, can be washed in dishwashers without the threat of turning grey, and has a long lifetime thanks to titanium infusion. Products made of such unique glass are thus stronger and more resistant to a higher number of cycles in dishwashers.
Glasswork Svetla nad Sazavou
The origin of glassmaking in the region of Svetla nad Sazavou dates back to as early as the late 16th century. The history of our glass factory starts in 1967, when the construction of a new modern glass factory began. Actual production began in 1970, primarily focused on manual manufacturing. In 1975 automated production began – i.e. machine glass blowing. Between 1998 – 2000 melting units were installed and large scale presses added, allowing production of items with a size of up to 45 cm and a maximum weight of 5kg. In 2008, production in the factory under the brand Sklo Bohemia a.s. was halted due to the unfavorable financial situation. The re-opening of the glassworks came in October 2009 under a new name, Crystalite Bohemia s.r.o., with a new owner – businessman Lubor Cerva. Today, the Svetla factory operates 5 melting units with a daily melting capacity of 145 tons of glass melt, which amounts to cca. 55 million pieces of machine blown glasses and tumblers and 11 million pieces of gift items per year. In recent years, the company has invested heavily in modern production technologies and currently runs three high-performance beverage glass lines with a daily capacity of around 150,000 products. The production lines are equipped with state-of-the-art cameras that guarantees the stable and high quality of our products.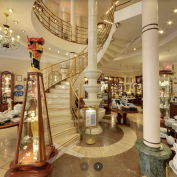 Are you hesitant to buy?
Come and see the goods in our 3-floor Porcelain House. On 450 m2 you will find over 10,000 different pieces of porcelain and only trained salesmen will take care of you.