Mug Mozart 0,25 l, goose, 6 pcs. set, Cesky porcelan a.s.
Description
About brand
---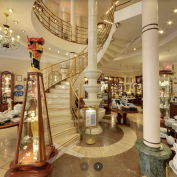 Are you hesitant to buy?
Come and see the goods in our 3-floor Porcelain House. On 450 m2 you will find over 10,000 different pieces of porcelain and only trained salesmen will take care of you.